Emerging PV Initiative started
Osbel Almora Rodriguez introduces the concept of the "Emerging PV Initiative". The goal of the initiative is to compile a database of research cell performance data that is accessible, interactive and up-to-date. The database is supposed to reflect the status of development of new technologies by putting the performance data together with device details into a database that is continuously updated by the research community.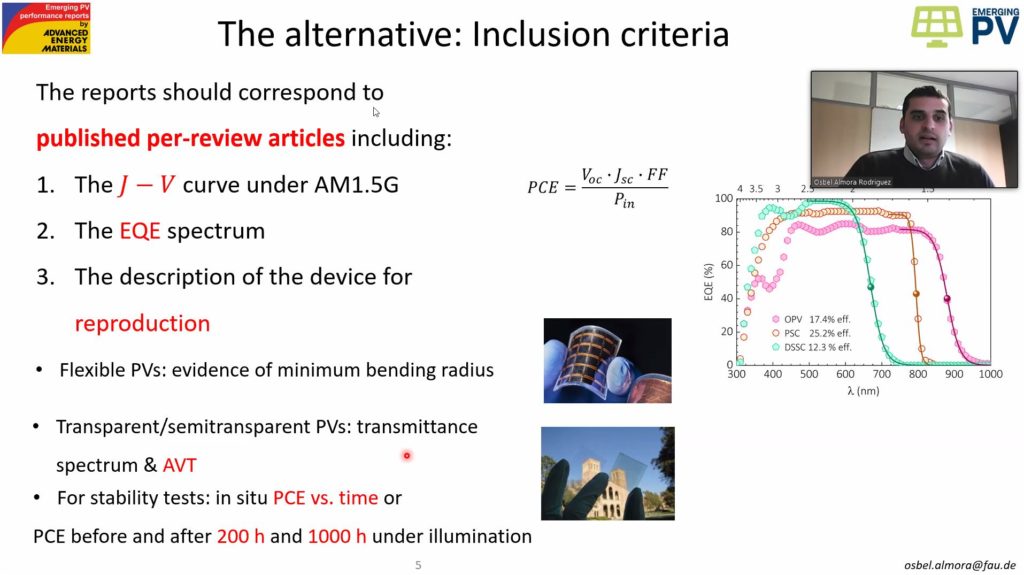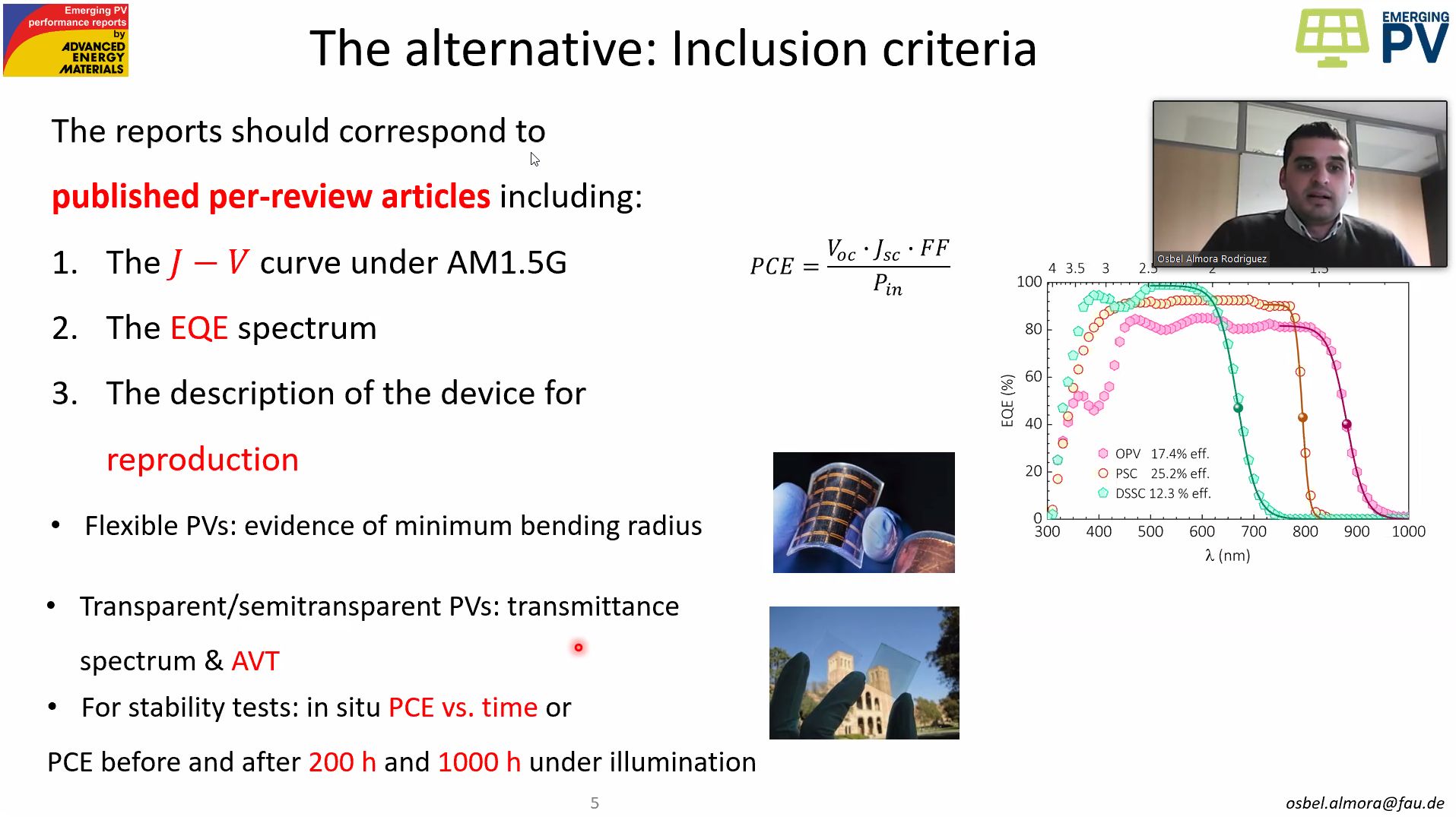 The new database will offer much more detail than the existing NREL-Efficiency Chart or the PIP-Tables by Martin Green. Also there is no need to have a certified cell, it is sufficient if the cell is published. This means there will be significantly more data. The best cells from the database will be periodically published and summarized in Advanced Energy Materials.
In addition to the publication there is a database accessible online and can be interactively visualized with a variety of plots. The database is available at emerging-pv.org. Some of the data is viewable without logging in. However more sophisticated features are available to contributors that log in with their ORCID ID, and who submit data to the database as Christian Berger from the Helmholtz Institute Erlangen-Nuremberg demonstrates. This feature is open to anyone with an ORCID ID. There is no requirement that the cells that are reported are your own cells. It is also possible to contribute cells from other publications.