PhD-Postdoc series
The Next Generation Solar Energy (NGSE) PhD-Postdoc series aims to promote the work of emerging scientists in the field of solar energy. Whereas many talks at mainstream conferences are given by experienced professors and group leaders, here only early career researchers will be given a stage to promote a new generation of promising scientists.
Group leaders and professors are more than welcome to attend the talks and ask questions to the speaker. In this fashion, the series will provide a platform for experienced scientists to give feedback and challenge the young generation, but also to scout for future potential collaborators and colleagues.
This series aims to facilitate discussions and to allow for deeper insights into phenomena as well as characterization techniques. As such, presentations will focus on clearly defined topics covered in-depth, rather than a list of big achievements.
The series is organized by a committee of early career researchers.
Presentations will be around 30 minutes with copious time for questions. The series runs online via Zoom on the second and fourth Wednesday of every month. Sessions start at 5 PM Berlin time (GMT+2), which, depending on your location, translates, into 8 AM Los Angeles (GMT-7), 11 AM Montreal (GMT-4) or 11 PM (GMT+8) Beijing.
With the speakers' permission (embargo period possible) the talks will be recorded and uploaded to the NGSE YouTube channel.
We look forward to welcoming all of you to these events,
Dr. V.M. Le Corre | Dr. Simon Kahmann | Dr. Loreta Muscarella
Next talk on November 23rd at 5 PM CET: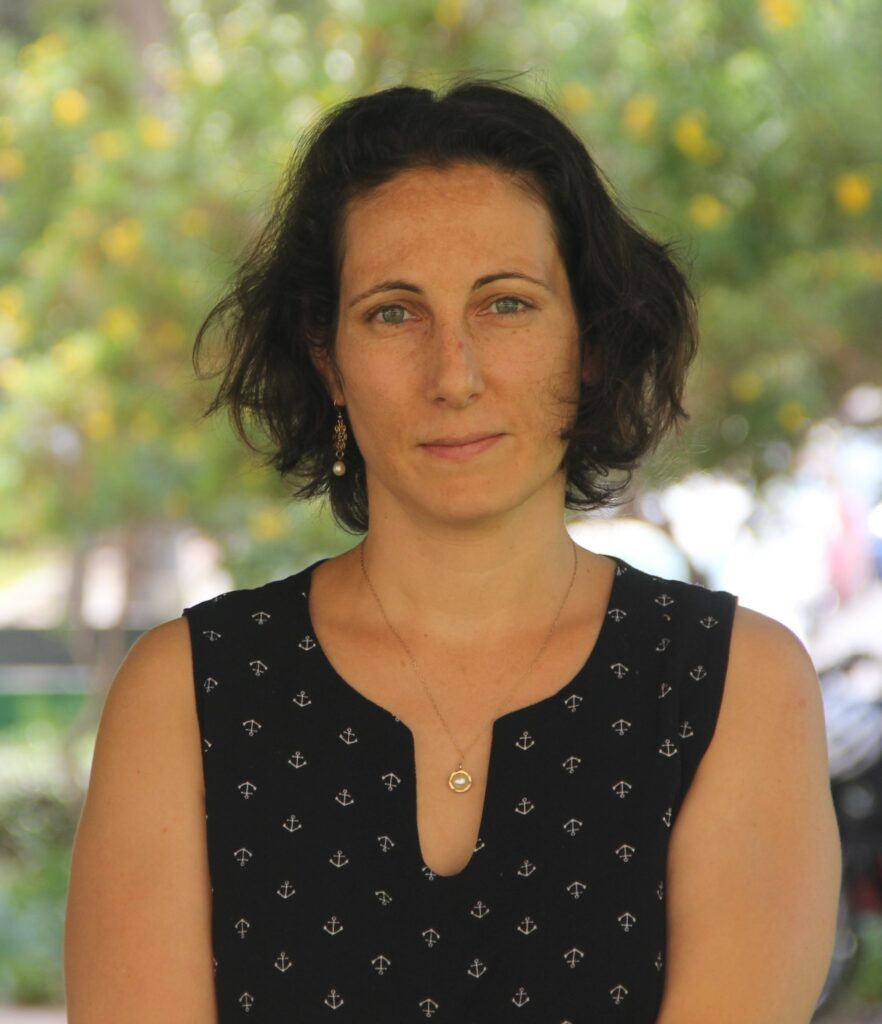 In Operando, Photovoltaic, and Microscopic Evaluation of Recombination Centers in Halide Perovskite-Based Solar Cells.
Abstract:
The origin of the low densities of electrically active defects in Pb halide perovskite (HaP), a crucial factor for their use in photovoltaics, light emission, and radiation detection, remains a matter of discussion, in part because of the difficulty in determining these densities. Here, we present a powerful approach to assess the defect densities, based on electric field mapping in working HaP-based solar cells. The minority carrier diffusion lengths were deduced from the electric field profile, measured by electron beam-induced current (EBIC). The EBIC method was used earlier to get the first direct evidence for the n-i-p junction structure, at the heart of efficient HaP-based PV cells, and later by us and others for further HaP studies. This manuscript includes EBIC results on illuminated cell cross sections (in operando) at several light intensities to compare optoelectronic characteristics of different cells made by different groups in several laboratories. We then apply a simple, effective single-level defect model that allows deriving the densities (Nr) of the defect acting as recombination center. We find Nr ≈ 1 × 1013 cm-3 for mixed A cation lead bromide-based HaP films and ∼1 × 1014 cm-3 for MAPbBr3(Cl). As EBIC photocurrents are similar at the grain bulk and boundaries, we suggest that the defects are at the interfaces with selective contacts rather than in the HaP film. These results are relevant for photovoltaic devices as the EBIC responses distinguish clearly between high- and low-efficiency devices. The most efficient devices have n-i-p structures with a close-to-intrinsic HaP film, and the selective contacts then dictate the electric field strength throughout the HaP absorber.

Registration:
The registration to attend the NGSE – PhD-Postdoc series is free of charge!

To register in advance please follow the links below:

Click here to register for the second Wednesday of the month's talks
Click here to register for the fourth Wednesday of the month's talks

Note that if you register once for either of the meetings you will not have to register again.

Add to Google Calendar Add .ics to your Calendar

Schedule:
Date:
Speaker:
Title:
Registration link:
14-Dec-2022
Arava Zohar
– UC Santa Barbara, US
In Operando, Photovoltaic, and Microscopic Evaluation of Recombination Centers in Halide Perovskite-Based Solar Cells
Link
Winter Break
To be announced
Youtube Channel:
Past speakers:
Date:
Speaker:
Title:
Relevant papers:
Youtube Video link:
23-Nov-2022
Amran Al-Ashouri
– Helmholtz-Zentrum Berlin, D
Boosting Perovskite Tandem Solar Cells and Exploring Charge Carrier Dynamics with Self-Assembled Monolayers
Link 1
Link 2
Link 3
Available soon
09-Nov-2022
Sapir Bitton
– Technion Israel Institute of Technology, IL
Iodine Reactions as Mobile Recombination Centers – a Drift-Diffusion Reaction Simulation of Perovskite Cells' Degradation
Link 1
Link 2
Available soon
26-Oct-2022
Tobias Osterrieder
– Friedrich-Alexander-Universität Erlangen-Nürnberg, DE
Autonomous Optimization of ternary OPV devices on automated research lines
Available soon
Link
12-Oct-2022
Carlo A.R. Perini
– Georgia Institute of Technology, US
Halide perovskite photovoltaics: tailoring interfaces to maximize the energy yield
Available soon
Available soon
28-Sep-2022
Daniel A. Jacobs
– EPFL, CH
Lateral Ion Migration Accelerates Degradation in Halide Perovskite Devices
Link
Link
22-Jun-2022
Basita Das
– Forschungszentrum Jülich, DE
Parameter estimation in Perovskite solar cells using Bayesian Inference.
Available soon
Link
08-Jun-2022
Mohammed Azzouzi
– Imperial College London, UK
Multiscale modelling of OPV devices: Reconciling models of interfacial state kinetics and device performance in organic solar cells.
Link 1
Link
25-May-2022
Safakath Karuthedath
– KAUST, KSA
Role of Ionization Energy Offset in Binary and Ternary Organic Solar Cells.
Link 1
Link 2
Link
11-May-2022
Clément Maheu
– TU Darmstadt, DE
Photoelectron Spectroscopies provide insights in solar energy materials and their interfaces.
Link 1
Link 2
Link 3
Available soon
27-Apr-2022
Loreta A. Muscarella
– AMOLF, NL
– Utrecht University, NL
Strain-induced stabilization of phase segregation in mixed-halide perovskites.
Link 1
Link 2
Link 3
Link
13-Apr-2022
Nutifafa Doumon
– INRS, Ca
– NREL, US
Challenges Faced by Emerging (Organic) Photovoltaic Technologies.
Link 1
Link 2
Link 3
Link
23-Mar-2022
Pietro Caprioglio
– University of Oxford, UK
Open-circuit and short-circuit loss management in inverted wide-gap perovskite pin solar cells.
Link 1
Link 2
Link 3
Available soon
09-Mar-2022
Rhiannon Kennard
– UC Santa Barbara, US
– University of Sheffield, UK
Using Grazing Incidence X-Rays to Understand Halide Perovskite Films.
Link 1
Link 2
Link 3
Link
23-Feb-2022
Mathias Uller Rothmann
– University of Oxford, UK
Advanced Electron Microscopy of Metal Halide Perovskites.
Link 1
Link 2
Link 3
Link
09-Feb-2022
Erkan Aydin
– KAUST, KSA
Solution-processed perovskites on textured interfaces: A successful platform for efficient perovskite/silicon tandem solar cells.
Link 1
Link 2
Link 3
Link
26-Jan-2022
Simon Kahmann
– University of Cambridge, UK
Taking a closer look: the power of optical microscopy to unravel the complex world of two-dimensional perovskites.
Link 1
Link 2
Link 3
Link
24-Nov-2021
Lorena Perdigón Toro‬
– University of Potsdam, DE
What have we learned so far from state-of-the-art organic solar cells?
Link 1
Link 2
Link
10-Nov-2021
Felix Lang
– University of Potsdam, DE
Perovskite-based Tandem Photovoltaics for Near-Earth, Moon, Mars and Deep Space Applications.
From Radiation Tolerance to Open Challenges.
Link 1
Link 2
Link
27-Oct-2021
Moritz Futscher
– EMPA, CH
Ion migration in halide perovskites: Opportunities and challenges.
Link 1
Link 2
Link
13-Oct-2021
Jarla Thiesbrummel
– University of Oxford, UK
Universal Current Losses in Perovskite Solar Cells Due to Mobile Ions.
Link 1
Link 2
Link
22-Sep-2021
Christian M. Wolff
– EPFL, CH
Light management in perovskite single- and multi-junction solar cells.
Link