PhD-Postdoc series
The Next Generation Solar Energy (NGSE) PhD-Postdoc series aims to promote the work of emerging scientists in the field of solar energy. Whereas many talks at mainstream conferences are given by experienced professors and group leaders, here only early career researchers will be given a stage to promote a new generation of promising scientists.
Group leaders and professors are more than welcome to attend the talks and ask questions to the speaker. In this fashion, the series will provide a platform for experienced scientists to give feedback and challenge the young generation, but also to scout for future potential collaborators and colleagues.
This series aims to facilitate discussions and to allow for deeper insights into phenomena as well as characterization techniques. As such, presentations will focus on clearly defined topics covered in-depth, rather than a list of big achievements.
The series is organized by a committee of early career researchers.
Presentations will be around 30 minutes with copious time for questions. The series runs online via Zoom on the second and fourth Wednesday of every month. Sessions start at 5 PM Berlin time (GMT+2), which, depending on your location, translates, into 8 AM Los Angeles (GMT-7), 11 AM Montreal (GMT-4) or 11 PM (GMT+8) Beijing.
With the speakers' permission (embargo period possible) the talks will be recorded and uploaded to the NGSE YouTube channel. At the end of every academic year a vote (50% community vote 50% committee) will be organized to select and award the "NGSE – Best Speaker of the Year".
We look forward to welcoming all of you to these events,
Dr. V.M. Le Corre | Dr. Simon Kahmann | Dr. Rhiannon Kennard
Next talk on June 22nd at 5 PM CET: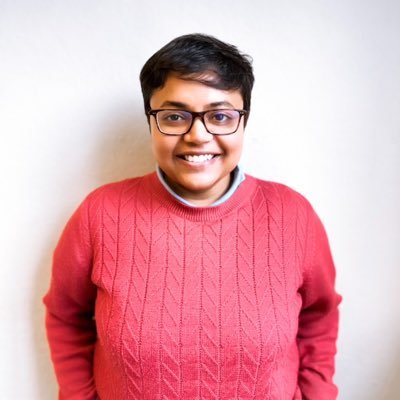 Parameter estimation in Perovskite solar cells using Bayesian Inference.
Abstract:
In a perovskite solar cell, the root cause for underperformance may originate from a large variety of different phenomena such as bulk or interface recombination, transport limitations in the contact layers or bad energy alignment at interfaces. Traditionally, discriminating between these mechanisms has been done by applying a variety of different characterization methods to the samples and then performing some data analysis that often involves fitting the data with analytical equations or numerical models. Such characterizing techniques can be time consuming and often destructive to the device. Furthermore, for the sake of simplicity and to allow fitting the data with a low number of unknowns, the models used for fitting and analyzing the data are often insufficiently complex to really capture all necessary physical phenomena that are relevant to understand the measurement. Ideally one can try to fit more complex device models to the characterization data, but the sheer number of parameters that usually goes into a device simulator, and the correlation between the parameters make the problem intractable. Also, such rudimentary parameter fitting usually gives just one set of parameters that fits the data reasonably well but does not tell us if that combination of parameters is unique or if there are any correlation between the parameters. Information on correlation between parameters is not only important from a device optimization point of view but can also teach us more about the underlying physics controlling the functionality of the device.
In this presentation, we introduce a fast non−destructive method of parameter estimation using Bayesian inference in combination with data current and photoluminescence-voltage measurements taken on perovskite solar cells. From the inferred parameters we identify which region or which layer in our device stack is limiting the performance of our device. Such information is useful to strategize device optimization for better performance.
Bayesian inference methods have been previously used in the field of solar cells for well-studied solar cell technologies like Si solar cells as well as for material systems like SnS solar cells where the number of unknown parameters is small [1–3]. In cases where the number of unknowns are few, parameter estimation using only temperature and illumination dependent current voltage JVTi curves yielded good results. However, this is the first time we are using it for perovskite solar cells which is a bit more complicated given the number of unknown parameters are much larger than in the other solar cell technologies.
[1] R. E. Brandt, R. C. Kurchin, V. Steinmann, D. Kitchaev, C. Roat, S. Levcenco, G. Ceder, T. Unold, T. Buonassisi, Joule 2017, 1, 843.
[2] R. Kurchin, G. Romano, T. Buonassisi, Comput. Phys. Commun. 2019, 239, 161.
[3] R. C. Kurchin, J. R. Poindexter, V. Vähänissi, H. Savin, ¶ Carlos Del Cañizo, T. Buonassisi, How Much Physics Is in a Current-Voltage Curve? Inferring Defect Properties from Photovoltaic Device Measurements, 2019.
Registration:
The registration to attend the NGSE – PhD-Postdoc series is free of charge!

To register in advance please follow the links below:

Click here to register for the second Wednesday of the month talks
Click here to register for the fourth Wednesday of the month talks

Note that if you register once for either of the meetings you will not have to register again.

Add to Google Calendar Add .ics to your Calendar

Schedule:
Date:
Speaker:
Title:
Registration link:
22-Jun-2022
Basita Das
– Forschungszentrum Jülich, DE
Parameter estimation in Perovskite solar cells using Bayesian Inference.
link
Summer Break
Youtube Channel:
Past speakers:
Date:
Speaker:
Title:
Relevant papers:
Youtube Video link:
08-Jun-2022
Mohammed Azzouzi
Imperial College London, UK
Multiscale modelling of OPV devices: Reconciling models of interfacial state kinetics and device performance in organic solar cells.
Link 1
Available soon
25-May-2022
Safakath Karuthedath
– KAUST, KSA
Role of Ionization Energy Offset in Binary and Ternary Organic Solar Cells.
Link 1
Link 2
Link
11-May-2022
Clément Maheu
– TU Darmstadt, DE
Photoelectron Spectroscopies provide insights in solar energy materials and their interfaces.
Link 1
Link 2
Link 3
Available soon
27-Apr-2022
Loreta A. Muscarella
– AMOLF, NL
– Utrecht University, NL
Strain-induced stabilization of phase segregation in mixed-halide perovskites.
Link 1
Link 2
Link 3
Link
13-Apr-2022
Nutifafa Doumon
– INRS, Ca
– NREL, US
Challenges Faced by Emerging (Organic) Photovoltaic Technologies.
Link 1
Link 2
Link 3
Link
23-Mar-2022
Pietro Caprioglio
– University of Oxford, UK
Open-circuit and short-circuit loss management in inverted wide-gap perovskite pin solar cells.
Link 1
Link 2
Link 3
Available soon
09-Mar-2022
Rhiannon Kennard
– UC Santa Barbara, US
– University of Sheffield, UK
Using Grazing Incidence X-Rays to Understand Halide Perovskite Films.
Link 1
Link 2
Link 3
Link
23-Feb-2022
Mathias Uller Rothmann
– University of Oxford, UK
Advanced Electron Microscopy of Metal Halide Perovskites.
Link 1
Link 2
Link 3
Link
09-Feb-2022
Erkan Aydin
– KAUST, KSA
Solution-processed perovskites on textured interfaces: A successful platform for efficient perovskite/silicon tandem solar cells.
Link 1
Link 2
Link 3
Link
26-Jan-2022
Simon Kahmann
– University of Cambridge, UK
Taking a closer look: the power of optical microscopy to unravel the complex world of two-dimensional perovskites.
Link 1
Link 2
Link 3
Link
24-Nov-2021
Lorena Perdigón Toro‬
– University of Potsdam, DE
What have we learned so far from state-of-the-art organic solar cells?
Link 1
Link 2
Link
10-Nov-2021
Felix Lang
– University of Potsdam, DE
Perovskite-based Tandem Photovoltaics for Near-Earth, Moon, Mars and Deep Space Applications.
From Radiation Tolerance to Open Challenges.
Link 1
Link 2
Link
27-Oct-2021
Moritz Futscher
– EMPA, CH
Ion migration in halide perovskites: Opportunities and challenges.
Link 1
Link 2
Link
13-Oct-2021
Jarla Thiesbrummel
– University of Oxford, UK
Universal Current Losses in Perovskite Solar Cells Due to Mobile Ions.
Link 1
Link 2
Link
22-Sep-2021
Christian M. Wolff
– EPFL, CH
Light management in perovskite single- and multi-junction solar cells.
Link